The Kaydance and Santana Pauchay Scholarships were established by Yellow Quill Holdings in 2010, to recognize and encourage Yellow Quill band members (18+) residing on or off-reserve to continue to pursue Post-secondary education.
Yellow Quill Holdings is currently accepting applications. For more information, please contact Yellow Quill Holdings by phone at (306) 652-2849 or fax (306) 652-2859 or pick up a copy of the Yellow Quill Holdings Scholarship Program and Scholarship Application from the Yellow Quill Band Office or Yellow Quill Urban Offices in Saskatoon or Regina.
Yellow Quill Scholarship information can be forwarded to Yellow Quill Holdings at info@yqfn.ca or by calling the Yellow Quill Holdings office at (306) 652-2849.
Fall 2015 Kaydance Pauchay Scholarship
Desitnee Perillat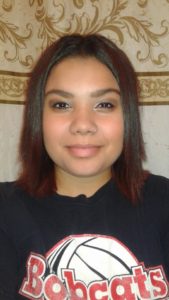 My name is Destinee Perillat, I am 20 years old and currently in my second year of university. Throughout elementary and middle school I always knew what I wanted my career path to be. As I got older my mindset started to change, I started to change and was suddenly unsure of what I wanted to do after high school. I then decided to take a year off to further my options, rather than jumping straight into university. I am in my second year Arts & Science broadening my knowledge and taking a variety of classes that can be put towards the major that best suits me. I am still struggling in figuring out what I want to major in, I do know that whatever I major in it will be something to do with helping out our people, fellow aboriginal people. I may be struggling now but I know with the support and guidance of my family I will soon know what I'm destined to do. It doesn't matter how long it takes me to figure out what will make happy, I know one thing for sure is that I will never give up.
Quote: However many struggles and obstacles life may throw at you, you owe it to yourself to never give up on yourself or on the things you were destined to do.
Spring 2015 Santana Pauchay Scholarship
Dennis Cook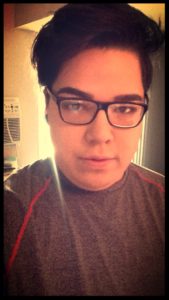 "I'm am honored to receive the Kaydance & Santanna Pauchay Scholarship. Upon receiving my diploma in the Medical Office Assistant Course, I decided to further my medical education and attend University in the fall. I strongly encourage everyone to strive for an Education. Go forward with courage."
Spring 2015 Kaydance Pauchay Scholarship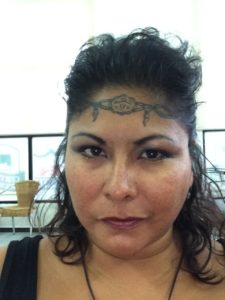 "I am very grateful to receive this award as I am 44 year old single mom disabled by a head injury.  My disability left me with no options to return to my chef career of 20 years and I did not feel that giving into the circumstances of my injury as an option.  I chose to return back to school to take my small business degree with DeVry so I can be my own leader.Sometimes I feel like giving up as I continue to suffer with pain from my injury, but it is the belief and support of my native band members that push me to move forward.  I again thank you for this opportunity and hope others will follow to climb the ladder of education. – Jolane Borne"
2014 Fall Santana Pauchay Scholarship Recipient
Jamie Lowther
"With the bursary monies awarded to me I plan to take my H2S Alive, OSSA fall arrest, OSSA confined spaces, and OSSA fire watch. With these safety tickets I can get myself into the oil industries and have a better chance of furthering my career in welding."
2014 Fall Kaydance Pauchay Scholarship
Terri Peequaquat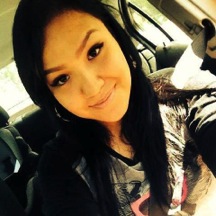 "My name is Terri Peequaquat I'm a student in the Community Services Addictions diploma program at SIIT. Id like to thank Yellow Quill Holdings on behalf of the Kaydence and Santana Pauchay . The scholarship has made it possible for me to move to Regina where I will be doing my four-month practicum at The Secure Youth Detoxification Centre with a possible position as an Addictions Worker upon completion. Thank you Yellowquill."
Spring 2014 Kaydance Pauchay Scholarship Recipient
Ashley Fontaine

She is obtaining a bachelor's of Indian Social Work degree.  Her future goal is to continue on with her education by either getting an education degree or her masters in Indian Social Work.  After obtaining her degree, she plans on working in a profession that feels like home and not just your everyday typical job.
Spring 2014 Santana Pauchay Scholarship Recipient
Cody Peeace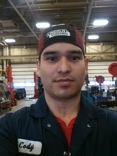 Cody has both his first and second year of Heavy Duty Mechanics under his belt and will strive to get his journeyman's in this trade by 2015, in which he hopes to make a better life for his 2-year-old daughter. With this scholarship Cody will buy better tools to assist him in moving forward in his trade.
Fall 2013 Kaydance and Santana Scholarship Recipients
(note: there was not any applications for trades scholarship so was awarded to the only two members who applied)
Terri Peequaquat

Terri is enrolled at SIIT under the Addictions Program, which is a two-year course and this being her second year, when she is complete she will have a diploma. She strives to make a better life for herself and her two children, and this scholarship will help her do just that.
Valene Smokeday

Valene is currently in her fourth year at the First Nations University campus in P.A taking Indian Social Work, which she intends to use to help her people in a counseling capacity. She will use this scholarship to help her commute from Yellow quill to P.A during her time with her studies.
2013 Spring Kaydance Pauchay Scholarship Recipient
Jaris Swidrovich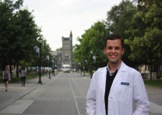 Jaris Swidrovich "I am forever grateful for the opportunity to have received my education and for the support of Yellow Quill First Nation in my journey of education. Not only have I learned about the subject matter of pharmacy, but through my education I have also learned so much about myself others, and the world around me. Education has been one of the greatest gifts I have ever received, along with my family and friends, and I encourage all Yellow Quill youth to pursue their education.
2013 Spring Santana Pauchay Scholarship Recipient
Kerri Crowe

Kerri is much honored to accept the Kaydance Pauchay Scholarship, which she will be using to pay bills and fix repairs. These two very special little girls will be in Kerri's heart and within her spirit as she proudly walks to receive her Certificate/Bachelor's Degree in Indian Social Work.
2012 Fall Santana Pauchay Scholarship Recipient
James Machiskinic

James, 29, who attended the Saskatchewan Indian Institute of Technology, is currently going through his 3rd year apprenticeship in the Carpentry Trade and is currently employed with Monad Industries Inc. In the future, James' goal is to open up his own concrete company and put his knowledge and experience he's acquired throughout the year to good use. In speaking about what motivates James, James mentions, "Without the recognition for my skills and knowledge, I wouldn't be able to challenge myself to become bigger and better. All I know is I will never know if it will work if I don't try."
2012 Fall Kaydance Pauchay Scholarship Recipient
Valene Smokyday

41, who attends the First Nations University Regina campus. Valene is currently in her pursuing a Bachelor of Indian Social Work. Her dream is to one day work close to home at Yellow Quill, and provide counselling services to those in need, with a focus on elder counselling
2012 Spring Santana Pauchay Recipient
Tim Quewezance

Tim, 35, is a resident of Saskatoon and has recently completed and obtained a certificate in the "Pre-Employment Automotive Service Technician" program with SIAST Kelsey Campus in Saskatoon. Tim always had an interest in the automotive trade and is currently now working, and enjoys the whole experience as a 3rd level apprenticeship. Tim's long-term goal is to obtain Journeyman status and start his own business or become an Instructor at Kelsey.  "I want to become a role model for younger band members who have an interest in the trade."
2012 Spring Kaydance Pauchay Recipient
Veronica Rochelle Macpherson Headley

Veronica, 19, is a resident of Halifax and attends the Acadia University in Wolfville, Nova Scotia. Veronica is currently in her 4th year of study pursuing Biology major and intends to transfer into and obtain a Bachelor of Kinesiology. Her future plans are to pursue occupational therapy in Alberta, working with kids with physical disabilities.  "I would tell every student from Yellow Quill to take full advantage of their education, and by doing something they enjoy, they will get the most from their opportunities."
The 2011 Fall Kaydance Pauchay Scholarship Recipient
Cheryl Taysup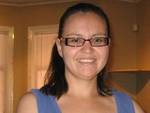 Cheryl is 32 years old, resides in Regina and has completed a degree in Social Work at the University of Regina.
2011 Fall Santana Pauchay Scholarship Recipient
Sherri Neapetung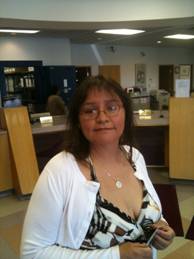 Sheri is 43 years old, resides in Prince Albert and attended the SIAST Kelsey Campus in Saskatoon. Sheri is completed an Electronics Systems Engineering Technology certificate. Sheri enjoyed the challenge the course offered and loves to build electronic devices.